Regular price

Sale price

$48.00 USD

Unit price

per

Regular price

Sale price

$29.00 USD

Unit price

per

Regular price

Sale price

$37.00 USD

Unit price

per

Regular price

Sale price

$37.00 USD

Unit price

per

Regular price

Sale price

$37.00 USD

Unit price

per

Regular price

Sale price

$33.00 USD

Unit price

per

Regular price

Sale price

$33.00 USD

Unit price

per

Regular price

Sale price

$37.00 USD

Unit price

per

Regular price

Sale price

$33.00 USD

Unit price

per

Regular price

Sale price

$37.00 USD

Unit price

per

Regular price

Sale price

$29.00 USD

Unit price

per
Sportbrillen en Fietsbrillen
Sportbrillen en fietsbrillen zijn onmisbare metgezellen voor elke sportliefhebber en wielrenner. Of je nu op je tweewieler door de stad zoeft, op avontuurlijke mountainbiketochten gaat, of op de racefiets de weg op gaat, deze brillen bieden de perfecte combinatie van stijl en functionaliteit om je prestaties te optimaliseren.
Onze sportbrillen en fietsbrillen zijn uitgerust met geavanceerde polarisatietechnologie, wat betekent dat ze hinderlijke schitteringen en reflecties elimineren. Dit zorgt voor een kristalhelder zicht, zelfs onder de felste zonnestralen, en minimaliseert vermoeidheid van de ogen tijdens lange ritten. Of je nu je snelheid verhoogt op de weg of door bochtige paden navigeert, je kunt vertrouwen op de visuele helderheid die onze brillen bieden.
Daarnaast zijn al onze sport- en fietsbrillen voorzien van UV400-bescherming om je ogen te beschermen tegen schadelijke UV-stralen. Hierdoor kun je met vertrouwen genieten van je sportieve activiteiten, wetende dat je ogen volledig beschermd zijn tegen de negatieve effecten van de zon.
Winddichtheid is een andere cruciale eigenschap van onze brillen. Of je nu met hoge snelheden over het parcours raast of de stad verkent, onze brillen houden hinderlijke wind uit je ogen, waardoor je comfortabel en zonder afleiding kunt blijven sporten. Je hoeft je geen zorgen te maken over stof, insecten of vuil dat je zicht belemmert.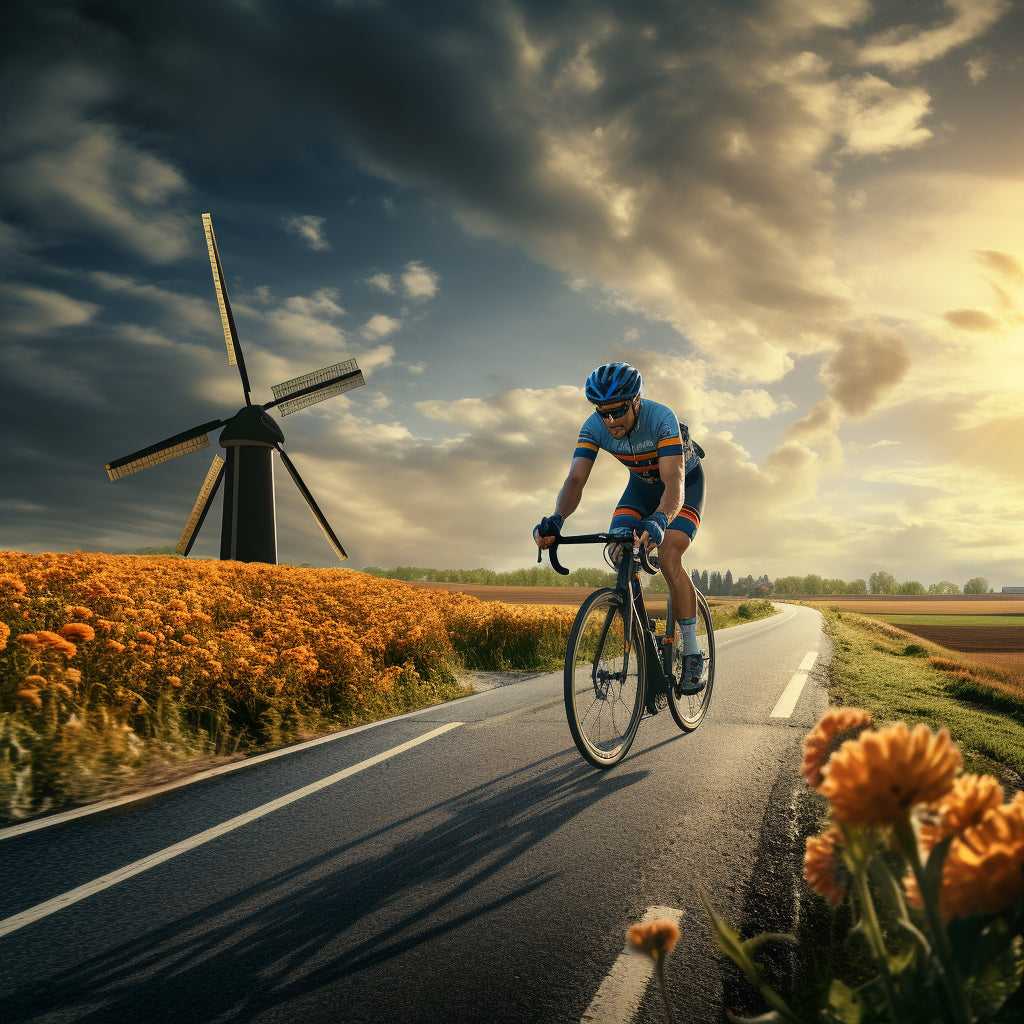 Onze collectie sport- en fietsbrillen combineert prestatiegerichte eigenschappen met een scala aan stijlvolle ontwerpen en kleuren. Of je nu op zoek bent naar een strakke en aerodynamische look voor het racen of een meer casual en modieuze uitstraling voor recreatieve ritten, we hebben de perfecte bril die bij jouw stijl past.
Investeer in de juiste sportbril of fietsbril om je sportieve prestaties te verbeteren en je ogen te beschermen. Ontdek ons uitgebreide assortiment en fiets met vertrouwen en stijl, ongeacht je sportieve avontuur.