Regular price

Sale price

$48.00 USD

Unit price

per

Regular price

Sale price

$37.00 USD

Unit price

per

Regular price

Sale price

$37.00 USD

Unit price

per

Regular price

Sale price

$37.00 USD

Unit price

per

Regular price

Sale price

$33.00 USD

Unit price

per

Regular price

Sale price

$33.00 USD

Unit price

per

Regular price

Sale price

$37.00 USD

Unit price

per

Regular price

Sale price

$33.00 USD

Unit price

per

Regular price

Sale price

$37.00 USD

Unit price

per
Fietsbrillen
Fietsbrillen zijn een essentieel accessoire voor elke serieuze fietser, of je nu op de weg, op de trails, of zelfs in de stad fietst. Ze bieden niet alleen bescherming tegen hinderlijke insecten en de schadelijke stralen van de zon, maar ze kunnen ook het verschil maken tussen een gemiddelde en een uitzonderlijke fietservaring. Bij onze collectie fietsbrillen staan kwaliteit, comfort en prestaties centraal.
Een van de belangrijkste kenmerken van onze fietsbrillen is de polarisatietechnologie. Dankzij de gepolariseerde lenzen verminderen onze brillen schittering en reflecties, waardoor je een helder en scherp zicht behoudt, zelfs in de meest uitdagende omstandigheden. Dit is vooral handig wanneer je op een zonnige dag over het asfalt raast of door een bosrijk gebied fietst waar de zonnestralen door de bladeren breken.
Naast de polarisatie zijn onze fietsbrillen voorzien van UV400-bescherming. Dit betekent dat je ogen volledig beschermd zijn tegen schadelijke UV-stralen die schade aan je ogen kunnen veroorzaken. Je kunt met een gerust hart de hele dag door fietsen, wetende dat je ogen goed beschermd zijn tegen de gevaren van UV-licht.
Winddichtheid is een andere belangrijke eigenschap van onze fietsbrillen. Tijdens het fietsen kan de wind behoorlijk krachtig zijn, vooral op hogere snelheden. Onze brillen zijn ontworpen om deze wind buiten te houden, zodat je ogen niet uitdrogen en je comfortabel kunt blijven fietsen, zelfs bij winderige omstandigheden. Dit vermindert ook het risico op irritatie door stof, vuil en insecten in je ogen.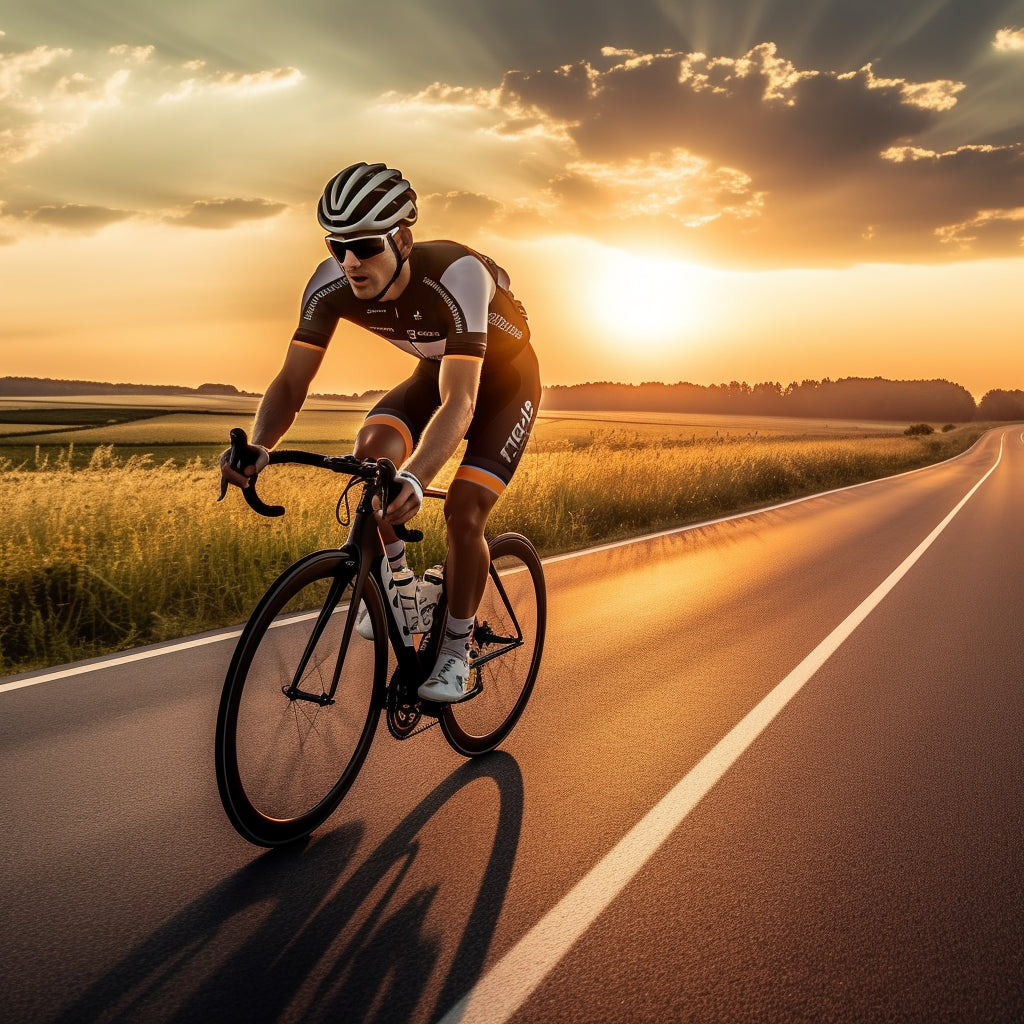 Fietsbril voor jou
Of je nu een professionele wielrenner bent die op zoek is naar topprestaties of een recreatieve fietser die gewoon van een ontspannen ritje wil genieten, onze fietsbrillen zijn de ideale metgezel. Ze bieden niet alleen de nodige bescherming en functionaliteit, maar ze zijn ook stijlvol en verkrijgbaar in verschillende designs en kleuren, zodat je jouw persoonlijke stijl kunt uitdrukken terwijl je op de fiets zit. Ontdek vandaag nog ons assortiment fietsbrillen en verbeter je fietservaring!